Austrian Institute of Technology

The Austrian Institute of Technology (AIT) is Austrian's largest non-university research institute and focuses on the key infrastructure issues of the future. The AIT, which comprises five independent and performance-driven departments (Energy, Mobility, Health & Environment, Digital Safety & Security and Innovation Systems), works in close collaboration with industry and customers from public institutions, striving to increase their added value through innovation and new technologies.
The Digital Safety & Security Department (DSS) is developing cutting-edge information and communication technologies (ICT) designed to ensure safe and reliable operation of critical infrastructures. In partnerships with industry, universities, and other research partners, "Safety and Security" bridges the research and innovation process throughout the idea, design and development, test and implementation phases to the creation of leading, innovative, intelligent system solutions in selected market segments. The department has extensive experience in coordination of and cooperation in national and international research projects.
AIT DSS is responsible for the coordination of the Austrian subproject. It leads the development of a prototype for automatic detection of anomalies in transactions indicating financial crime, and a demonstrator for supporting de-anonymisation of criminal actors.
The Innovation Systems Department (DIS) focuses on innovation research concerning the grand challenges of the future, such as resource scarcity, increasing complexity of social and natural systems or globalization, security, and social resilience. The customers are supported professionally in two business areas specialised in the most important customer segments – research-, technology-, and innovation policy, industry, and knowledge-driven services. In numerous national and international research projects the department develops innovative solutions to societal challenges of the future and acts as an important think tank for the Austrian and European policy. It is a competence node for companies and an important partner for universities and research organizations.
AIT DIS supports the state-of-the-art analysis of existing threats through criminal transactions with virtual currencies, and contributes to the development of a Darknet search engine, which is used as basis for network analysis.
Contact
Dr. Joachim Klerx
E-mail: Joachim.Klerx@ait.ac.at
Dr. Marianne Hörlesberger
E-mail: Marianne.Hoerlesberger@ait.ac.at
M²D MasterMind Development GmbH

The M²D MasterMind Development GmbH was founded 2013 in Vienna. The core tasks of the M²D MasterMind Development GmbH are developing, implementing, and selling creative and innovative knowledge- and management services, mainly under the aspect of Smart Solutions. This includes innovative risk-, crisis-, and compliance-management service products, Horizon Scanning, and Foresight as well as scenario development. Emerging risks in the context of future Enterprise 4.0 and higher demands of network-economic added value processes and -chains for industry, banking, and the financial economy as well as insurance are being continuously taken into account. A special focus of the M²D MasterMind Development GmbH lies on Supply Chain Networks (basic-, supply-, and public administration networks) as well as their interactions. This includes among others the banking and financial economy sectors, including network system design, -analysis, and -evaluation. The thematically related applied research and development as well as national and international standardisation of the mentioned group of themes round off the competence portfolio of the M²D MasterMind Development GmbH. In context of the BITCRIME research project the M²D MasterMind Development GmbH considers mainly aspects of economic- and financial law, legal aspects of information- and communication technology, and legal aspects of political- and business economy. Next to that M²D MasterMind Development GmbH contributes to the status quo analysis with its leading expertise in, among others, risk management and risk analysis.
Contact
Dipl.-Ing. Johannes Göllner, MSc
E-mail: johannes.goellner@master-minde.at
SBA Research gGmbH

SBA Research was founded in 2006 as first Austrian research center for information security. SBA Research established itself as leading center for information security throughout Austria, and in parallel build up a singular inter-disciplinary research network including essentially all research areas relevant for information security. The goal of SBA research is to conduct security research with high practical benefit. The research spectrum of SBA Research is divided in four areas. Area 1 includes mainly organisational security issues (risk management, process aspects, awareness building, emergency planning); Area 2 addresses long-term preservation, privacy protection, and data security questions; Area 3 focusses on challenges of safe system- and software development; and Area 4 has a focus on hardware security, network security of future protocol standards, as well as safety in context of mobile devices. Partner organisations of SBA Research profit directly from the research results and are integrated in close research cooperation. Beyond that SBA Research offers information security consulting and services as well as highly specialised software development. In the BITCRIME project SBA Research brings in its technology competence for automated network identification in the Darknet as well as for anomaly recognition in virtual currency transactions.
Contact
PD Dipl.-Ing. Mag. Dr. Edgar Weippl
E-mail: eweippl@sba-research.org
Dipl.-Ing. Mag. Dr. Thomas Neubauer
E-mail: tneubauer@sba-research.org
VICESSE Vienna Centre for Societal Security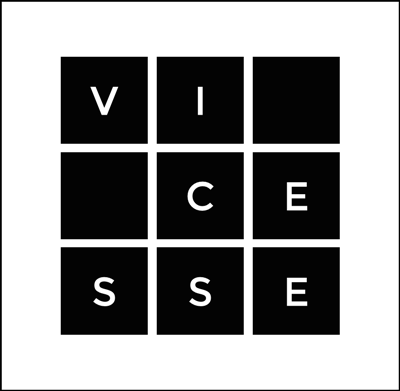 VICESSE is a non-profit research and consulting organisation focussing on social-scientific security research. In this context, VICESSE addresses questions related to Societal Security, the relation of security technology and surveillance, empirical analysis of various security practices and their policy governance and organisational implementation. VICESSE is involved in various European (FP7/H2020) as well as national projects (FFG, FWF, OeNB) and consults the Austrian Ministry of Internal Affairs in the police reform and human rights areas. VICESSE currently coordinates the KIRAS project VIDRO (Virtual Drug Trafficking – A new challenge in the fight against organised crime), another bi-lateral cooperation project between Germany and Austria. In the project BITCRIME VICESSE reviews evidence for conjunctions of organised finance crime and virtual currencies, and analyse the legal framework of virtual currencies, their relevance for illegal markets as well as privacy aspects in the fight against crime.
Contact
PD Dr. Reinhard Kreissl, CEO
E-mail: reinhard.kreissl@vicesse.eu
Dr. Meropi Tzanetakis, Senior Researcher
E-mail: meropi.tzanetakis@vicesse.eu
BA Norbert Leonhardmair, Researcher
E-mail: norbert.leonhardmair@vicesse.eu
Xylem – Science and Technology Management GmbH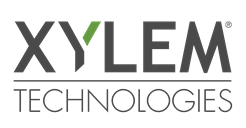 Xylem Technologies is an internationally operating software company located in Vienna. Since 2009 Xylem Technologies develops innovative and high-quality software solutions aiming at a clear cost advantage for the user and optimal usability. A special focus is laid on the promising topic areas IT-security and sustainability. Through cooperation with international research organisation the Viennese company with new, unique products is a precursor in this area. In the project BITCRIME Xylem Technologies works on the analysis of Blockchains, the identification of related transactions as well as the creation of related entity graphs.
Contact
Dr. Stefan Fenz
E-mail: fenz@xylem-technologies.com
Further partners
Federal Ministry of Finance
Federal Ministry of the Interior
LoI-Partner
Federal Ministry of Justice
Financial Market Authority